Rihanna en Shakira lanceren nieuwe single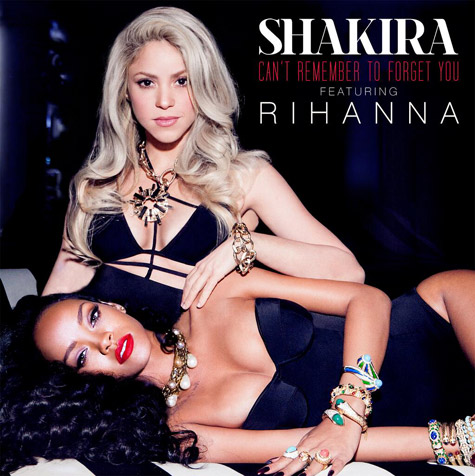 Na haar dertiende #1-hit met Eminem's single 'The Monster', probeert Rihanna opnieuw een dikke hit te scoren. Dit keer onder leiding van niemand minder dan Shakira. De track heet 'Can't Remember To Forget You', waarvan we afgelopen week de cover al zagen.
In een interview met Glamour vertelde Shakira over haar samenwerking met superster Rihanna. "Working with her was utopia. She's the cutest woman on the planet. And at the end of the day, we're both basically Caribbean girls. The chemistry was so good. She taught me dance moves. She was a sweet teacher."
De track is de eerste single van Shakira's aankomende album, dat op 25 maart uitkomt. De video komt waarschijnlijk in februari. Je hoort de track natuurlijk ook op Hot Jamz Radio.
Beluister 'm hierrrrrrr: