Pitbull en Jennifer Lopez live tijdens Youth Awards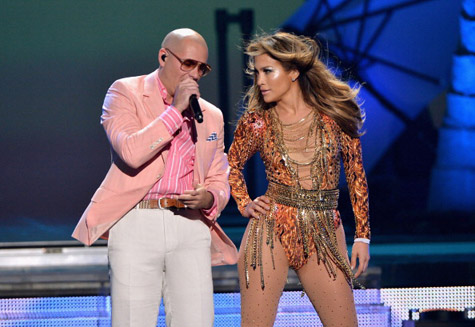 Het publiek van de 10e editie van de jaarlijkse Permios Juventud, de Youth Awards, ging afgelopen donderdag helemaal uit z'n dak. Jennifer Lopez en Pitbull stonden op het podium voor 'On The Floor', 'Dont Stop The Party', 'Dance Again' en natuurlijk hun gezamenlijke track 'Live It Up'.
Het kersje op de taart was toch wel dat ze na hun performance allebei in het zwembad sprongen. Overigens namen zowel J.Lo als Pitbull allebei een award mee vanuit Miami, waar het spektakel plaatsvond.