Music News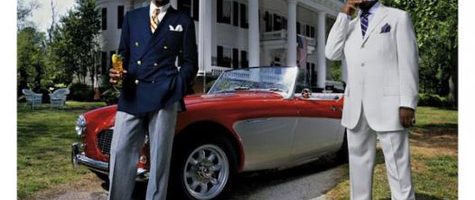 OutKast gaat touren
One, two, three! My baby don't mess around, cause she loves me so. This I know fo sho! Wie kent ze niet. OutKast! De heren staan binnenkort niet alleen tijdens Coachella op het podium maar doen ook een korte tour met (tot nu toe) 40 locaties.
In april vormen Andre 3000 en Big Boi het hoofdprogramma van Coachella. Daarna duiken ze de wereld in met 40 festivals en locaties. "It's truly an honor to celebrate 20 years and still be free to do music the way we choose," aldus Big Boi. "Don't just think outside the box, know that there is no box. I'm looking forward to rocking the stage with my Bro Ski and to all the fans—stank you smelly much, this is for y'all."
Om hun 20-jarig bestaan kracht bij te zetten, zijn de heren te vinden via Twitter, Facebook en Instagram en hebben ze ook hun website weer 'aan' gezet.
Facebook Comments