Overig Nieuws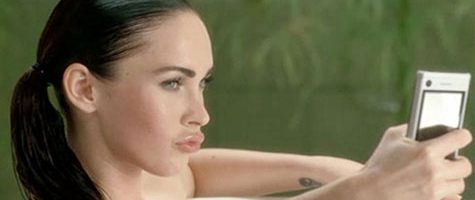 Megan Fox zat op Twitter!!!
Dat is een artikel waard, want ze heeft altijd een grote haat gehad voor Twitter. Ze is meer actief op Facebook, omdat het 'moet'. Vlak na het nieuwe jaar beloofde ze een account aan te maken en bij te houden, en dat lukte. Ze kreeg ook meteen de 'verified' status.
Zes dagen heeft ze het volgehouden. Ze begon op 3 januari, haar laatste tweet is alweer van 9 januari. "5 days on Twitter and I have yet to discern it's purpose. #WhatIsThePoint ???"
Ze reageert ook nog even officieel:
"Some of you may, or may not have noticed by now that my Twitter account has been shut down…I thought that 2013 might be the year that I finally blossomed into a social networking butterfly… but as it turns out I still hate it. Love you guys but I will just never be that girl. Facebook is as much as I can handle. #I'm Sorry"
Let vooral op de hashtag.
Facebook Comments