Meek Mill en 50 Cent nemen vriendin 6ix9ine in de zeik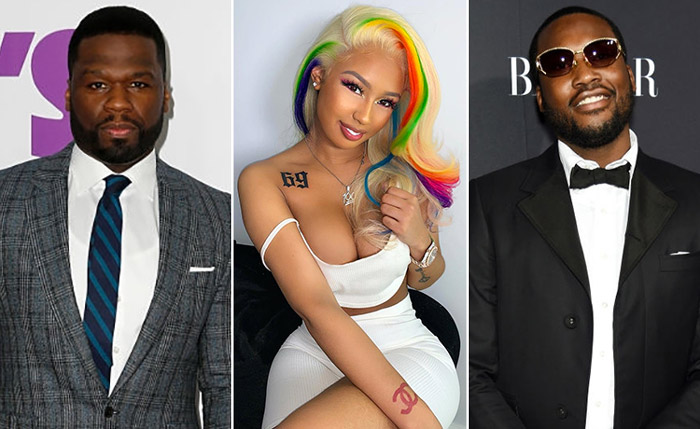 Terwijl 6ix9ine zijn dagen aftelt achter de tralies, laat zijn vriendin haar steun zien met een nieuwe tattoo en bijpassende haarstijl.
Instagram-model Jade nam een foto om haar nieuwe '69' tattoo te showen. Volgers waren snel met reageren en ook Meek Mill kon het niet laten om iets te zeggen. "Oh you clout chasing chasing? Y'all girls be crazy." Het zou om een niet-serieuze opmerking gaan. 69's goede vriend 50 Cent reageerde ook. "? She was only with Danny for 5 days before the F.E.D.S came."
De rapper zit momenteel in de gevangenis voor strafbare feiten waar hij zelfs de maximale levenslange straf kan krijgen. Hij pleitte tijdens een eerdere zitting onschuldig te zijn. Het duurt nog wel even voordat we 6ix9ine weer terug zien. Zijn voorarrest duurt tot zeker september 2019, waarna de rechtszaak zal starten.
69's advocaat had eerder een verzoek ingediend om op borgtocht te worden vrijgelaten als de rapper huisarrest zou krijgen, zijn paspoort inlevert en 750.000 dollar betaald. Dat verzoek werd afgewezen.
Net voor zijn arrestatie gaf de rapper een peperdure handgemaakte Rolex aan Jade voor haar 22ste verjaardag.