Music News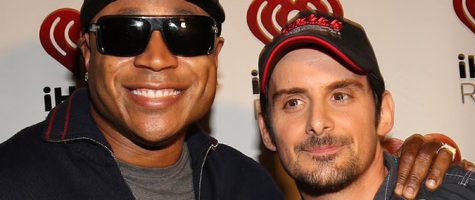 LL Cool J releast nieuwe track met Brad Paisley
LL Cool J heeft weer een nieuwe track gereleased van zijn aankomende album 'Authentic'. Eerder kwamen onder meer 'Take It' met Joe en de rock-track 'Whaddup' al uit.
Ladies Love Cool James was eerder te horen op Paisley's album 'Wheelhouse' en is op zijn beurt weer te horen op LL's album 'Authentic'. De nieuwe track heet 'Live For You' en Paisley neemt de hooks voor zijn rekening.
"I basically brought Brad into my world," zei LL onlangs. "It's not gimmicky; it's not some kind of song that isn't true to who I am as an artist. It's very current and fresh, in terms of who I am. But it's not gimmicky."
'Authentic' komt op 30 april. We horen onder meer samenwerkingen met Snoop Dogg, Travis Barker en Monica.
Check die track alvast hier:
Facebook Comments