Lachgas vanaf 2023 officieel verboden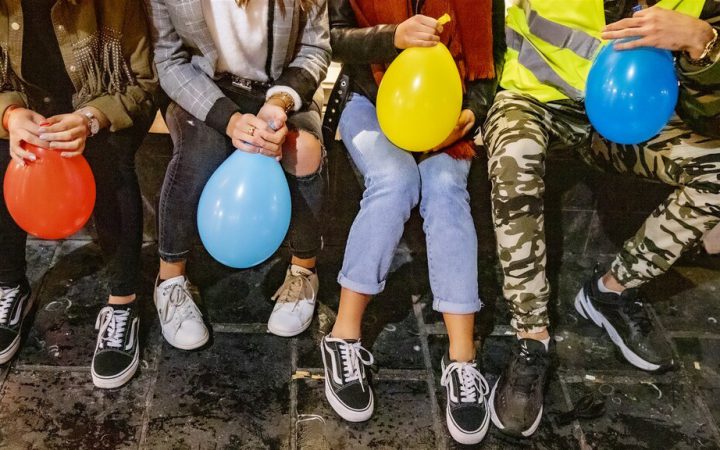 Er komt een verbod op lachgas. Vanaf 1 januari 2023 staat lachgas op lijst II van de Opiumwet, waardoor het verboden is om lachgas voor recreatief gebruik bij je te hebben, te verkopen of te vervoeren.
Het doel is om gebruik van lachgas onder particulieren terug te dringen. De politie is blij, maar er moet nog veel geregeld worden. "We zijn voorstander van het verbod op lachgas, want het biedt de collega's meer handvatten om ertegen op te treden," zegt een woordvoerder.
Het bezit van lachgas is straks dus al verboden. Op dit moment kan de politie pas iets doen als iemand lachgas gebruikt én zorgt voor overlast of gevaarlijke situaties in het verkeer. Dat hoeft straks niet meer.
Er kan niet direct worden gehandhaafd vanaf 1 januari. "Daarvoor moet er nog te veel geregeld worden." Er moet bijvoorbeeld nog onderzoek worden gedaan hoe lachgas kan worden gedetecteerd in ademlucht, zodat er net als bij alcohol een test kan worden afgenomen. "En we proberen zo veel mogelijk aan te sluiten bij bestaande procedures voor inbeslaggenomen drugs, maar staan daarbij wel voor een uitdaging."