Kunstwerk Nipsey Hussle beklad door tiener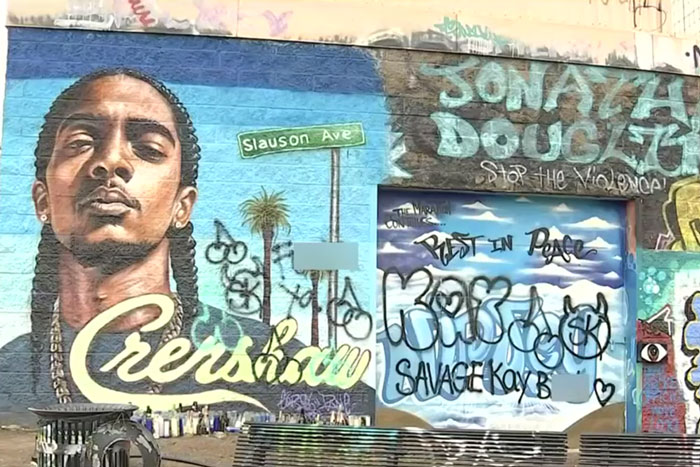 Een muurtekening voor Nipsey Hussle in een skatepark in Connecticut is dit weekend 'beklad' door een tienermeisje.
Op internet verschenen beelden van de vrouw die poseerde voor de tekening die ze even daarvoor met zwarte graffiti had bespoten. Ze nam selfies en zette deze op Facebook. Een dag later werd de tekening gefixt door rapper en leraar Joey Batts. "It was defaced yesterday. A couple of people got word of it and I just thought it was best to fix it."
Nogal respectloos, maar niet tegen de regels. Er zijn geen geschreven regels over graffiti in het skatepark. Er wordt dan ook geen aanklacht ingediend.