Justin Timberlake richting 1 miljoen sales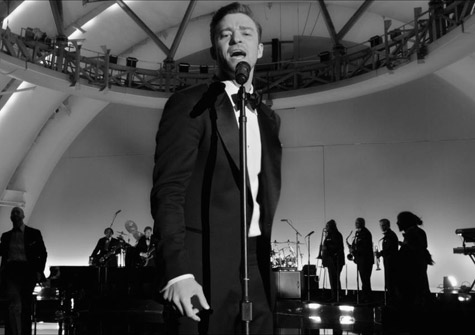 De grote comeback voor Justin Timberlake is 'on track'! De zanger gaat alweer richting de 1 miljoen verkochte exemplaren van zijn nieuwe album 'The 20/20 Experience'. Op dit moment zijn er bijna 900.000 verkocht en de verwachting is dat het aankomende week 1 miljoen wordt.
Jay-Z kon al niet wachten. "JT x 1 million? Getting my 'Suit and Tie' ready for the celebration," schreef hij. "Is that the D'USSE talking? Haha! You're out of your mind, Hov!" tweette JT als reactie.
Het album wordt alweer makkelijk 'best-selling album of the year' en het bestverkochte album uit zijn solo-carriere. Zijn vorige album 'FutureSex/LoveSounds' uit 2006 kwam op #1 binnen met 684.000 verkochte exemplaren.
De officiele cijfers worden komende week bekendgemaakt. Spannend!