Jhené Aiko maakt zich klaar voor Sail Out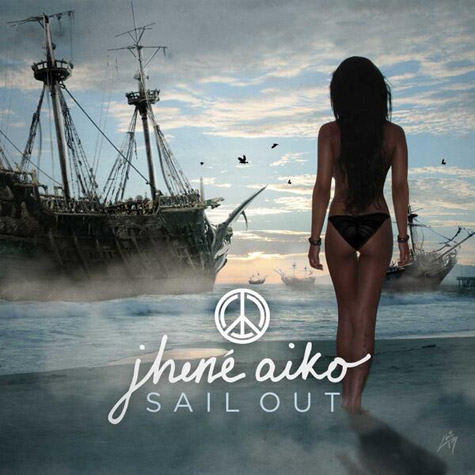 Jhené Aiko maakt zich klaar voor de release van haar debuutalbum 'Sail Out'. De zangeres brengt hiervoor de cover en tracklist naar buiten.
Het album bevat 7 tracks, waaronder samenwerkingen vallen met Kendrick Lamar, Vince Staples, Ab-Soul en Childish Gambino. "It's like bridging the gap between [my mixtape] Sailing Soul(s) and Souled Out," zegt de 25-jarige. "Sail Out has a lot of the hip-hop/rap influence on it, even with the beats."
Het album komt op 12 november en is vanaf 29 oktober te pre-orderen via iTunes.
Sail Out Tracklisting
1. "The Vapors" feat. Vince Staples
2. "Bed Peace" feat. Childish Gambino
3. "Stay Ready (What a Life)" feat. Kendrick Lamar
4. "WTH" feat. Ab-Soul
5. "The Worst"
6. "3:16am"
Bonus Track:
7. "Comfort Inn Ending (Freestyle)"