Music News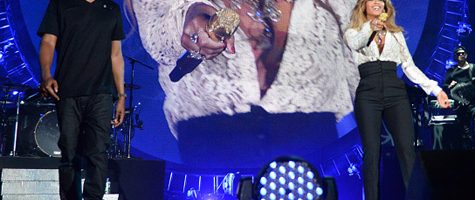 Jay-Z en Beyonce doen Global Citizen Festival
Hun 'On The Run Tour' is voorbij, maar hun samenwerking kreeg weer even een boost bij de 3e editie van het Global Citizen Festival.
Tijdens het optreden van Jay-Z kwam ineens Beyonce op het podium. Samen deden ze onder andere 'Holy Grail' en 'Young Forever'. Het evenement werd live uitgezonden bij MSNBC.
Naast Jay-Z en Beyonce waren er optredens van onder meer No Doubt, The Roots en Alicia Keys, die uiteraard haar nieuwe single 'We Are Here' ten gehore bracht.

Facebook Comments