Hef werkt samen met Zeeman aan SKEER collectie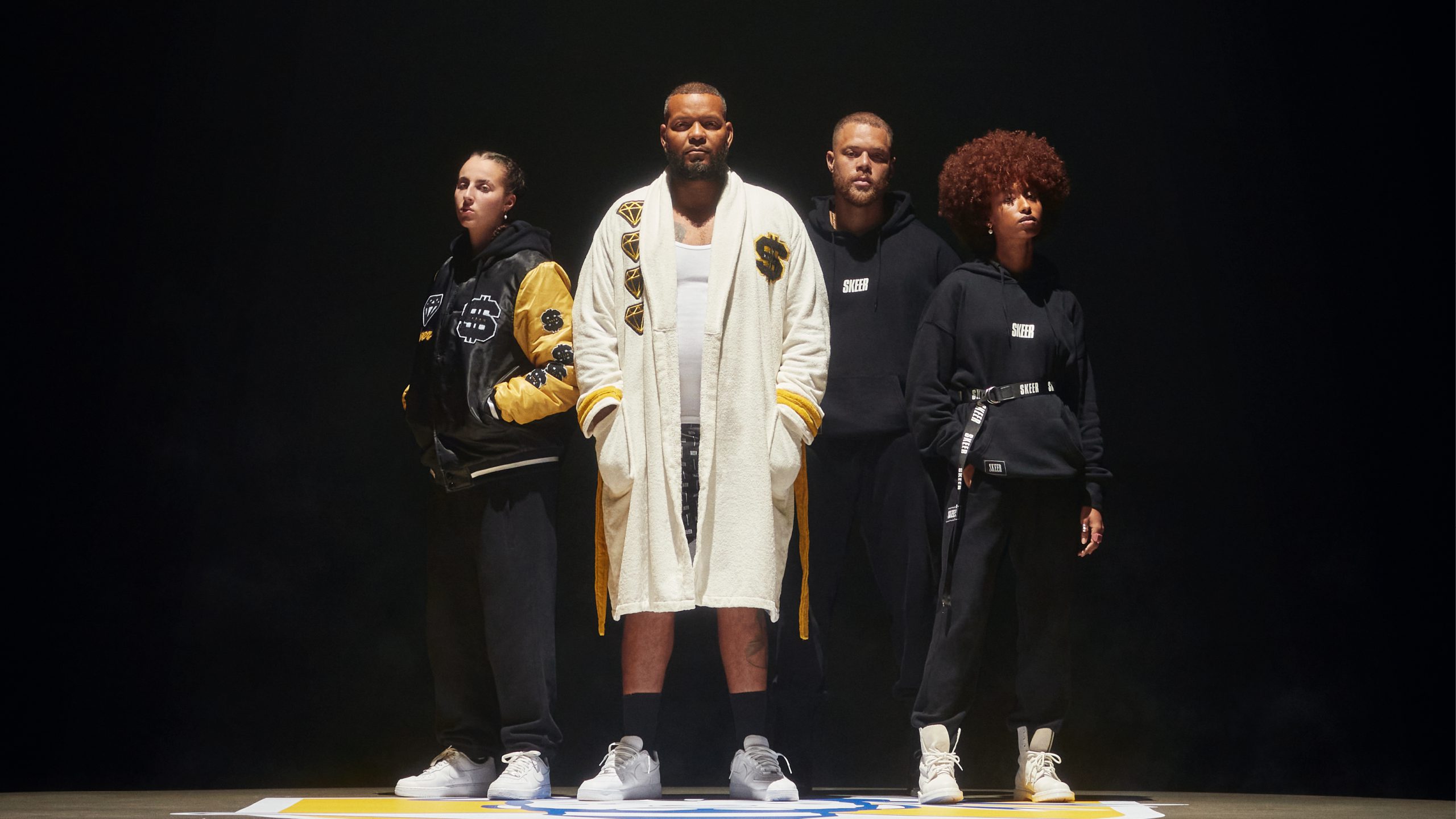 Zeeman lanceert deze week een nieuwe collectie streetwear. De budgetwinkel noemt de nieuwe collectie toepasselijk SKEER.
De naam komt voort uit straattaal, wat 'blut' of 'goedkoop' betekent. Bij de SKEER-collectie wordt deze term echter met een knipoog gebruikt. Het dragen van SKEER betekent volgens Zeeman allerminst dat je geen geld hebt of armoedig bent.
De collectie bestaat uit onder meer een bomber jack, een hoodie, trainingspak, t-shirt en zelfs en badjas en slippers. De kleur zwart voert de boventoon en het SKEER statement is ook duidelijk aanwezig.
Samenwerking Hef
Rapper Hef verleent zijn medewerking aan de kledingcollectie. Hij is het gezicht van de campagne en heeft zelfs een exclusieve track geschreven om de collectie en de boodschap achter SKEER kracht bij te zetten.
"Het gaat om wie je bent, hoe je denkt en niet je kleding," rapt Hef in het nummer. Hef's relatie met Zeeman stamt terug tot zijn kindertijd. "Als mama zei 'kom shoppen' dan wist ik al waar ik heen ging, fully Zeeman liep Bundy dan elk feest in."
In de videoclip toont Hef de kijker een heel andere Zeeman dan je ooit eerder zag. Voor de nieuwe single, waarin de hele SKEER-collectie voorbij komt, staat hij onder andere rappend op een Zeeman truck en feestend in een van de Zeeman- winkels.
De collectie is vanaf vrijdag 19 november 15:00 uur exclusief online verkrijgbaar via de website van Zeeman.