Halsema wil nóg minder festivals in Amsterdam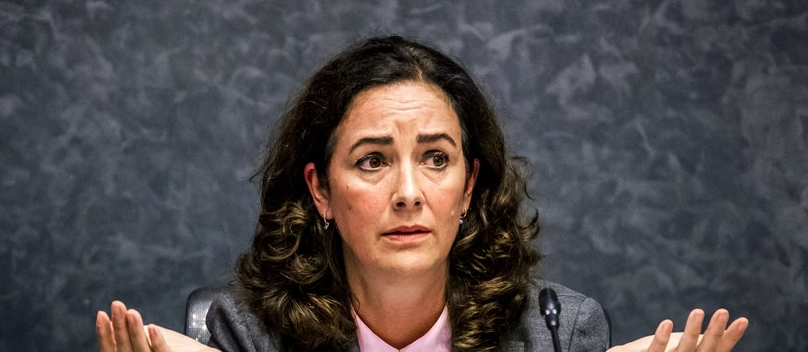 Femke Halsema vindt dat er teveel dancefestivals zijn in Amsterdam. Dat liet ze blijken in een uitzending van AT5. Ze wil daarom kijken of er 'een verschuiving kan plaatsvinden'.
Wat dat precies wil zeggen is niet helemáál duidelijk. Wel vindt ze zelf dat Amsterdammers meer behoefte zouden hebben aan kleinschalige buurtevenementen.
Die 'verschuiving van dancefestivals' betekent eigenlijk niets minder dan het opdoeken van de grotere festivals. Eerder werd het aantal festivals al omlaaggebracht en werd de binnenstad ontoegankelijk voor die festivals. Zo is er op Koninginnedag helemaal niets meer te beleven in Amsterdam, omdat al de grotere festivals zijn verbannen naar bijvoorbeeld Alkmaar of Breda.
Eind dit jaar komt Halsema met een evaluatie van het huidige evenementenbeleid. De oorzaak hiervan is een stroom aan klachten tijdens de zomermaanden. Organisatoren doen er alles aan om de overlast te beperken, maar een festival brengt nu eenmaal herrie met zich mee. Het is alsof je op de Wallen gaat wonen en een jaar later klaagt over de rode lampen.
De burgemeester heeft de eerste cijfers al binnengekregen van de evaluatie. "Wat wij zien is dat er een onevenredige nadruk ligt in Amsterdam op hele grote dance- en muziekfestivals. En het zijn volgens mij ook met name die festivals die voor de meeste overlast zorgen." No shit, Sherlock.
Wij hebben de enquete niet gekregen, maar 'onderzoeksbureau' OIS heeft in opdracht van AT5 onderzocht wat Amsterdammers willen. Een meerderheid zou voorstander zijn van minder festivals in de stad.
"Veel Amsterdammers hebben eigenlijk behoefte aan kleinschalige buurtevenementen. Dus wij gaan wel de komende tijd kijken of we daar misschien een verschuiving in kunnen bewerkstelligen."
De strekking is duidelijk: festivals de stad uit, op de thee bij je buren!