Ex-manager noemt 6ix9ine 'ondankbare rat'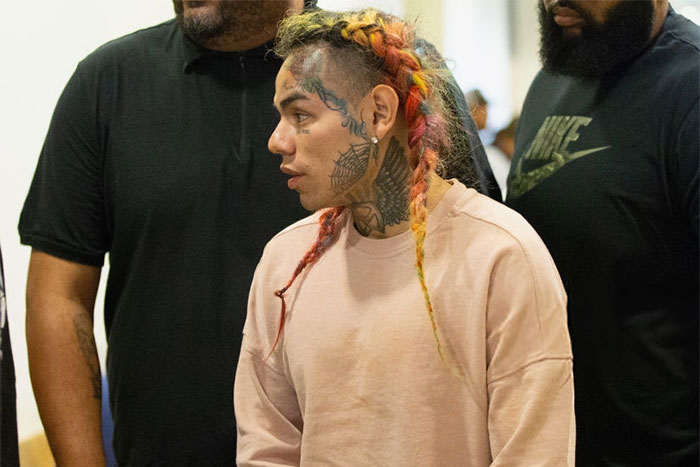 Het is inmiddels bekend dat 6ix9ine strafvermindering heeft gekregen in zijn zaak in ruil voor complete medewerking met de autoriteiten.
De rapper liet al zijn zakelijke relaties vallen en kort daarna bleek dat hij zijn ex-manager had aangegeven. Kifano 'Shotti' Jordan blijkt een hoge pief te zijn in de Nine Trey Gangsta Bloods crew, waar 69 ook deel van uitmaakte. Shotti wordt nu aangeklaagd voor deelname aan georganiseerde misdaad, een gewapende overval in april 2018 en een schietincident in Brooklyn's Barclays Center.
In februari pleitte 6ix9ine schuldig te zijn aan het inhuren van een hitman voor de moord op Chief Keef. Ook bekende hij in drugs te handelen.
"This nigga, he broke every code and every rule out this motherfucker. He's an ungrateful rat bastard, man. It's just that simple. But I forgive the little nigga after all that."
69's medewerking met de autoriteiten komt hem duur te staan. Shotti kan minimaal 15 jaar krijgen in zijn zaak.