Call Of Duty: Modern Warfare 2 verbreekt eigen records: succesvolste release tot nu toe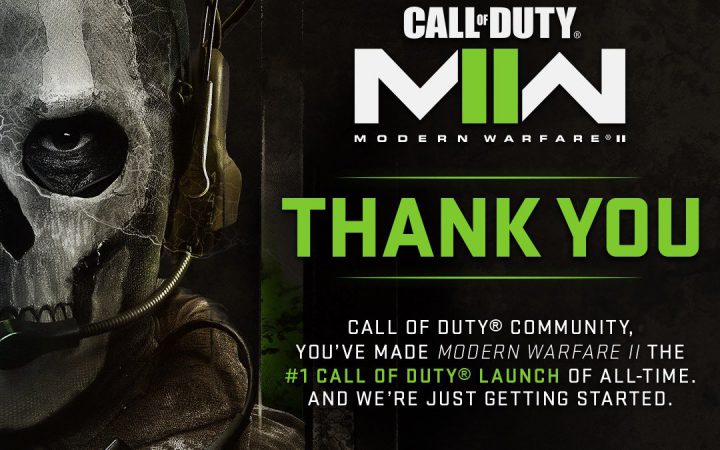 The hype is real. Activision heeft met de nieuwste Call Of Duty een hit te pakken. Het is de succesvolste release in de serie.
Vorige week vrijdag kwam de game officieel uit. In drie dagen bracht de release ruim 800 miljoen dollar op. Daarmee verbreekt de game het record uit 2011. Toen bracht Call Of Duty: Modern Warfare 3 na vijf dagen uit op 775 miljoen dollar.
In de singleplayer van de game loop je tijdens een missie door Amsterdam. Het Conservatorium Hotel overweegt een rechtszaak omdat zij vinden dat het Breenbergh Hotel lijkt op het Conservatorium. "Wij hebben kennisgenomen van het feit dat het Conservatorium Hotel ongewenst het toneel is van de nieuwe Call of Duty," zei het hotel.
Het hotel zegt geen boegbeeld te willen zijn in een game die geweld verheerlijkt. Het Conservatorium Hotel kijkt momenteel naar de stappen die ze kunnen ondernemen tegen de recreatie van het pand in de game.
To our community – THANK YOU for making #ModernWarfare2 the #1 Call of Duty launch of all-time! And we're just getting started 💚 pic.twitter.com/0CZTQYL71a

— Call of Duty (@CallofDuty) November 1, 2022