Beyonce lacht om geruchten zwangerschap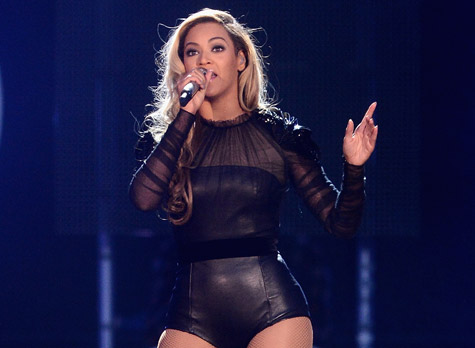 Beyonce werd dit weekend geïnterviewd tijdens het 'Chime For Change' concert in Londen. Ze kreeg de vraag of ze in verwachting was van haar tweede kindje. Ze bevestigde het niet, maar ontkende het ook niet. In plaats daarvan deed ze of haar neus bloedde. "What kind of rumor? What? Huh, huh? I don't know what you're talking about," gaf ze als eerste.
Afgelopen maand kwamen de geruchten weer op gang over een tweede kindje. De zangeres moest een concert in Antwerpen afzeggen vanwege gezondheids-problemen. Tijdens recente optredens gaf ze geen tekenen van een zwangerschap. Ook werd ze gespot met mannetje Jay-Z terwijl ze een wijntje dronk.