6ix9ine laat weer van zich horen na aanval met 'Bori'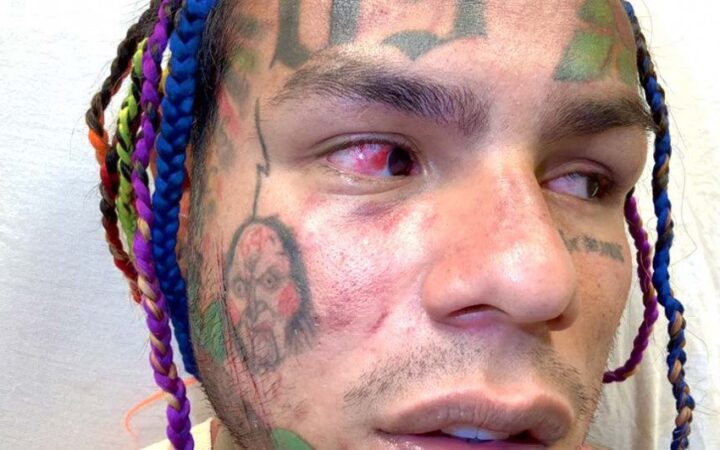 6ix9ine laat van zich horen na de aanval in de fitnesszaal.
"HEY GUYS 🤕 IM BACK THANK YOU TO EVERYONE WHO CALLED AND REACHED OUT. I LOVE YOU GUYS FOREAL," schreef Tekashi op Instagram. Hij deelde ook een video van zijn nieuwe Spaanse track 'Bori'. De clip is geschoten tijdens zijn trip naar Cuba.
Drie mannen vielen de 'Trollz' rapper op 21 maart aan in een sauna in de LA Fitness club in Florida.