17 jaar cel voor drugsdealer Mac Miller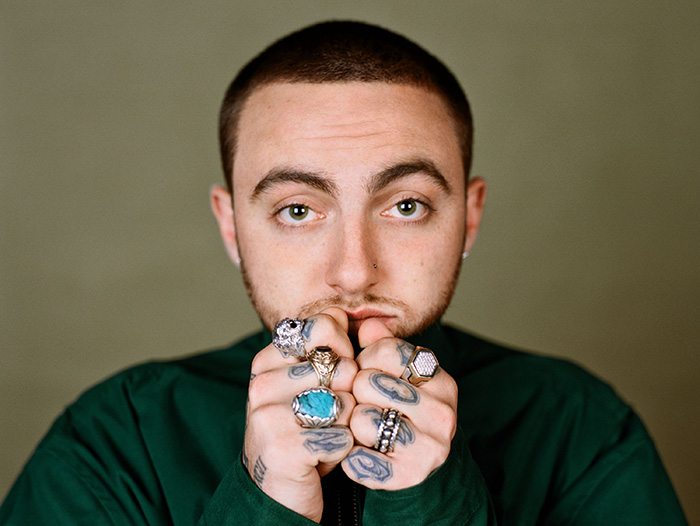 De drugsdealer die Mac Miller 'foute drugs' verkocht, verdwijnt ruim 17 jaar in de cel.
Stephen Walter, de 49-jarige man die verantwoordelijk wordt gehouden voor de dood van de rapper, bekende eerder al schuld voor het distribueren van de fentanyl drug die Mac het leven kostte.
De man maakte in oktober 2021 een deal en in ruil daarvoor zou zijn straf omlaag gaan, maar de rechter keurde die deal af omdat de man na Mac's dood dezelfde pillen nog steeds zou hebben verkocht.
"The court has elected not to accept that plea agreement. So, sir, if you want, at this point, you can withdraw your guilty plea and go to trial," aldus de rechter. "I may as well lay it out, okay. When you continue to engage in this activity even after your activities killed someone, I'm having a tough time not staying within the guidelines."
Mac's familie was aanwezig. Na een statement van Mac's moeder, die werd voorgelezen door de aanklagers, bood de verdachte zijn excuses aan. Hij zegt niet te hebben geweten dat Mac was overleden door de drugs, voordat hij werd gearresteerd.
"My actions caused a lot of pain, and for that I'm truly remorseful. I'm not that type of person who wants to hurt anybody. That's not me," zei Stephen Walter tegen de rechter.
Mede-verdachte Ryan Reavis bekende ook schuld in november. Hij werd veroordeeld tot elf jaar cel.
Op 7 september werd Mac Miller bewusteloos aangetroffen in zijn huis in Los Angeles. In zijn bloed werden sporen van cocaine, alcohol en fentanyl aangetroffen.