Tyler, the Creator gearresteerd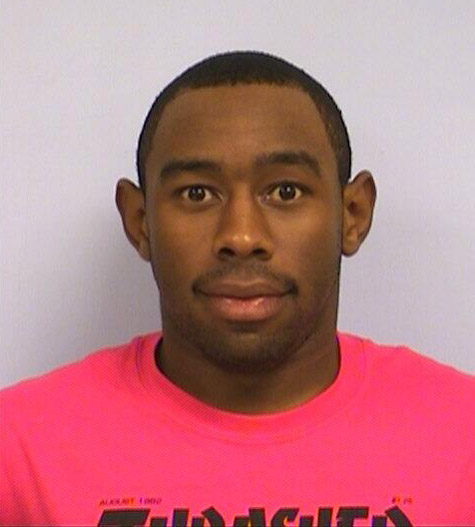 Tyler, the Creator is afgelopen weekend gearresteerd vanwege zijn oproep om een evenement te bestormen. Dat gebeurde ook.
In zijn arrestatiedocument staat dat de 23-jarige Tyler zijn fans meerdere malen opriep om donderdag de deuren van het 'Converse/Thrasher Death Match event' te bestormen. Dat gebeurde, en daarbij raakten meerdere mensen gewond.
De rapper werd opgepakt, maar is inmiddels op borgtocht (25.000 dollar) vrijgelaten. Als hij schuldig wordt bevonden, kan Tyler tot vier jaar in de cel verdwijnen.
Sinds zijn vrijlating heeft Tyler zich op Twitter uitgelaten over het incident: "Dear You, That Tragedy That Happened Has Absolutly NOTHING To Do With The Show At Thrasher At A Different Location A Day Later. So Please Stop Going Out Of Your Way To Mention The Tragedy And Tie Me To It, Thats Not Cool And It Bums Me Out. TWO DIFFERENT LOCATIONS AND DAYS AND EVERYTHING. Yeahhhh"