Tekashi 6ix9ine's comeback met release single GINÉ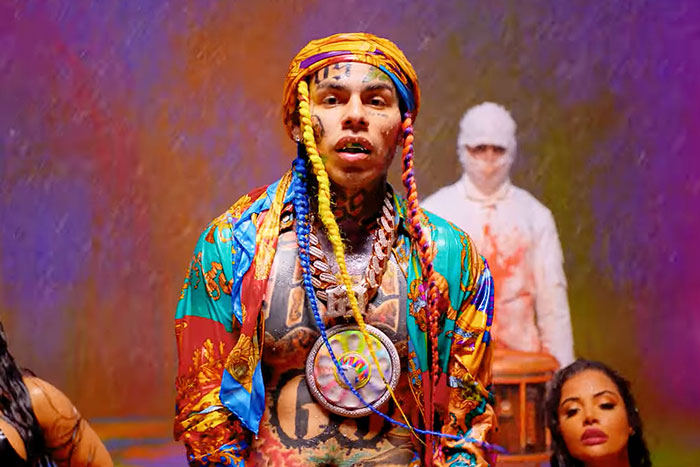 Guess who's back. Na een nogal roerig deel van zijn leven en een break van muziek en social media, zien we 6ix9ine weer terug.
De rapper brengt zijn nieuwe single 'GINÉ' uit. De naam is afgeleid van een energy drink.
En hij laat er geen gras over groeien. "I shot at all y'all rappers / Real life, no cap," rapt Tekashi met zijn crew om zich heen. "The feds charged me for that, whole fu**in' case, so eat a dick, little ni**a."
Tekashi deelt op de track ook nog een sneer uit naar Lil Durk. "Your man got shot and you made a diss track / Go get a gun and get some get back / Your man got shot, he not coming back," rapt 69, verwijzend naar de dood van King Von.
Het is de eerste release van Tekashi na de release van zijn album 'TattleTales' uit 2020. Van dat album kennen we nummer 1 single 'Trollz' met Nicki Minaj.