Mob Bo$$ terug met 'Bo$$3$ Take Lo$$3$'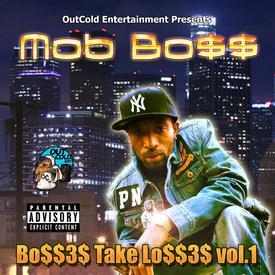 Mobb Bo$$ is terug met zijn derde album 'Bo$$3$ Take Lo$$3$'. Naast zijn job als founder van OutCold Entertainment timmert hij ook als rapper aan de weg. De rapper bouwde de eerste steen aan die carriére omdat hij vond dat 'de sky de limit' was. "Mob Boss has a message to deliver, you can listen to his album no matter what mood your in there's something for everyone to enjoy on this project."
Dit derde album is de follow-up van 'Snitching Not Required'. Singles op het album zijn onder andere Dope Boy, U Don't Love Me No Mo en She On Me.
"Enjoy this great artist and show your support by sharing, listening and leaving comments. OutCold Entertainment greatly appreciates your support in the uprise of more albums and performances in the future."
Check het album op iTunes en check Mob Boss op Twitter of Instagram.