Migos betrokken bij schietpartij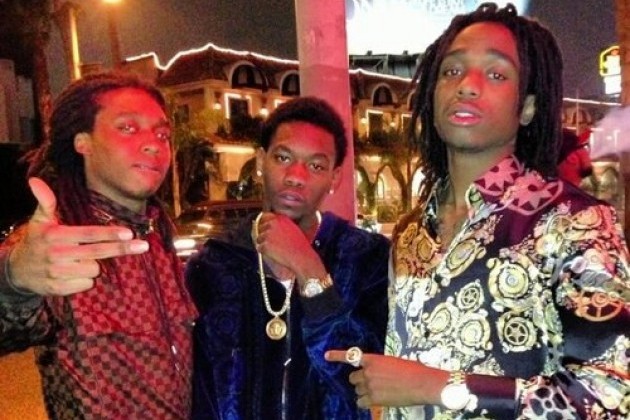 Migos is vlak voor het weekend betrokken geraakt bij een schietpartij in Miami. Het trio raakte niet gewond.
Volgens de Florida Highway Patrol waren de drie het doelwit van de schutters. Ook vanuit het Migos-kamp zou er geschoten zijn, nadat de schutters het vuur openden.
In een statement staat dat er ruzie was tussen het magement van een nachtclub en Migos. "They stated that there was a small altercation between management and them and they were driving back to South Beach to the hotel where they were staying. Following the nixed club appearance, the rappers were driving in a party van at 3:30 a.m. when another vehicle pulled up alongside them and started shooting."
De chauffeur reed toen naar het ziekenhuis om iedereen te laten controleren. De bus zat vol met gaten en wordt nog onderzocht door de politie.