Kritiek op Popcaan na gulle weggeefactie op Malta, vriendin reageert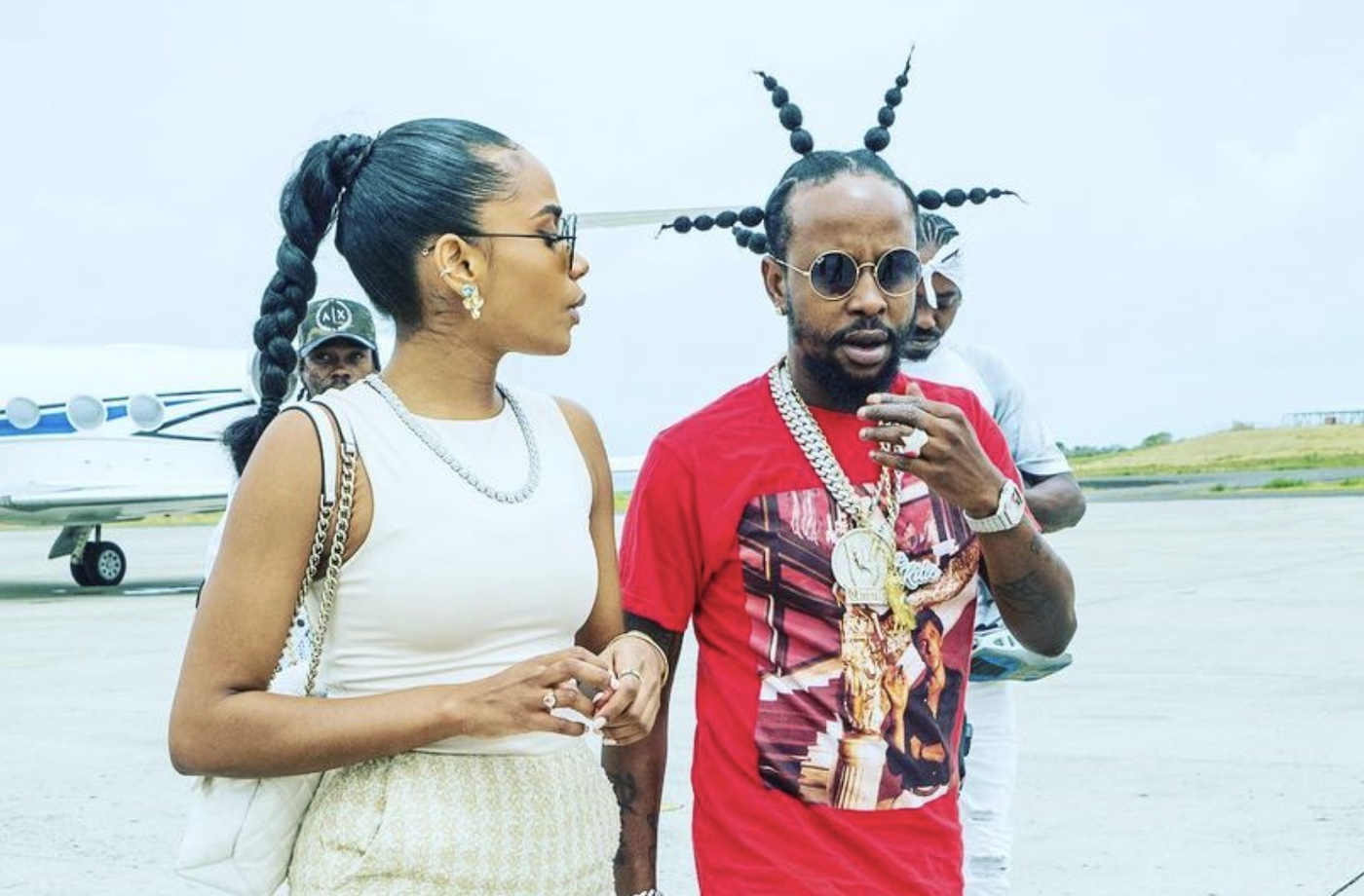 Popcaan's vriendin Toni-Ann Singh neemt het voor hem op nadat hij felle kritiek kreeg over zijn laatste 'goodwill' actie.
De OVO Dancehall artist is nu op Malta en maakt er geen geheim van dat hij zich van zijn gulle kant laat zien. Maar zijn laatste actie wordt niet overal goed ontvangen.
Poppy is op Malta voor Dream Weekend, dat afgelopen weekend plaatsvond. Toen hij in het winkelcentrum was na zijn optreden, werd hij herkend. Hij leek het naar zijn zin te hebben. Popcaan nam de jonge fans mee door de winkel en kocht allerlei spullen voor ze.
"Popcaan went to the mall in Malta saw some kids and told them to take whay they need," zegt een aanwezige gast. "Mi a buy bare sinting gi dem pickney ya," zegt Popcaan in een video. "we went outside in Malta… these are the results," schrijft Popcaan bij de video.
Popcaan staat erom bekend gul te zijn voor kinderen. Onlangs gaf hij nog een St Thomas back-to-school giveaway. Hoewel hij er zelf niet bij was, zijn er berichten dat de artiest veel spullen als uniforms, tassen en andere schoolartikelen aan kinderen gaf.
Toni-Ann Singh schrijft: "This is how you represent Jamaica to the WORLD. Global ambassadorship means spreading love and light everywhere you step."
Toch kwam er ook kritiek, want op de video zijn volgens een aantal reacties alleen witte kinderen te zien. "Uneducated biases suggest that there should be a limit to this love, but this is not what is expected from those that trust the Most High. The spirit moved you to give, and you obeyed. May God's plan continue to be made manifest through you," zegt Toni-Ann.
Verder is er ook kritiek vanuit zijn eigen kamp. Afgelopen maand noemde Quada, een voormalige vriend/collega van Popcaan, hem nog achterbaks. Quada zei dat Popcaan 125 miljoen dollar aan een boeking in Canada verdiende, maar dat hij hem onderbetaalde in de tijd dat Quada bij Popcaans label zat.