Kanye West naait Drake na rant op Twitter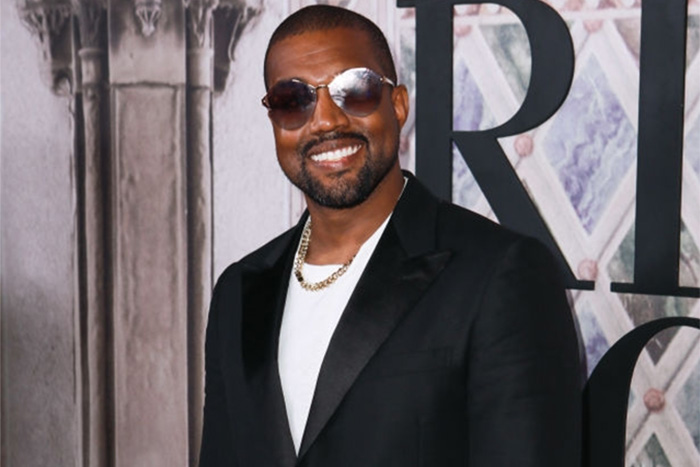 Kanye West lijkt Drake te hebben genaaid na een halfuur lange rant op Twitter. Kanye zou een verzoek hebben binnengekregen van Drake om een sample te mogen gebruiken uit zijn track 'Say You Will' Maar Kanye wachtte eerst op excuses.
This proves shit faker than wrestling pic.twitter.com/E9wzNycJna

— ye (@kanyewest) 13 december 2018
"This proves shit faker than wresting," zei Kanye op Twitter met een screenshot van het verzoek. Daarna ging hij een halfuur lang over in een persoonlijke rant naar Drake. "Still need that apology for mentioning the 350s and trying to take food out your idols kids mouths," refeert 'Ye naar French Montana's 'No Stylist'.
Kanye heeft een aantal keer geprobeerd te meeten met Drake, maar Drake had daar geen zin in. Kanye had nog een appeltje met hem te schillen om Drake's disstracks. "Been trying to meet with you for 6 months bro. You sneak dissing on trav records and texting Kris talking bout how's the family." Kanye gaat verder: "Sending purple emojis When I'm dealing with mental shit I need my apologies now Not through scooter either Not through Travis."
Uiteindelijk lijkt Drake hem gebeld te hebben, zo claimt Kanye zelf: "Drake finally called. Mission accomplished. By the way… not cleared."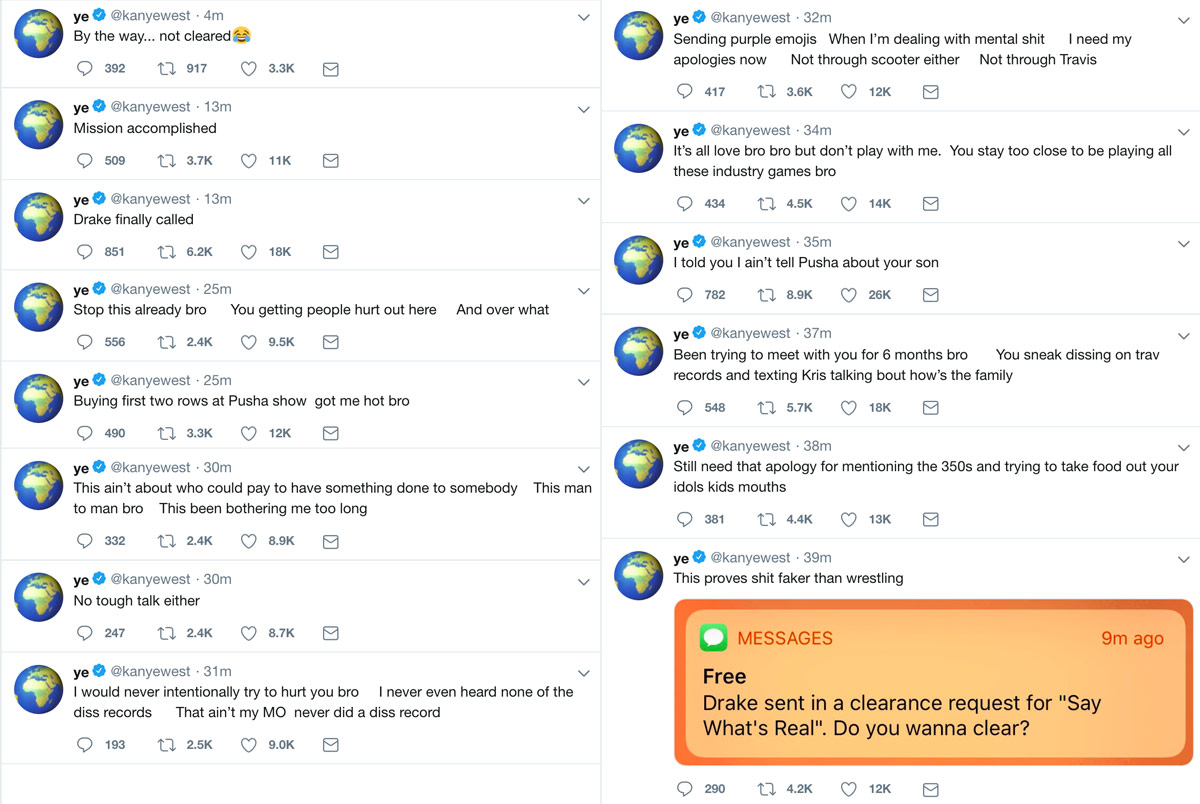 Drake lijkt zich er niet zo druk om te maken, en reageert alleen met drie emoji's op Instagram.