Johnny Boy Da Prince doodgeschoten in Chicago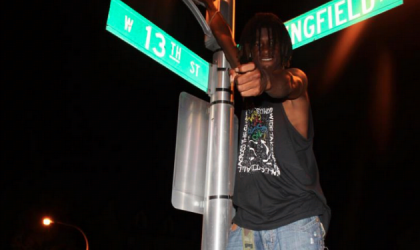 The saga continues! Johnny Boy Da Prince is doodgeschoten. De shine-and-rise Chicago rapper, echte naam Johnny Taylor, werd eerder deze week meerdere malen in zijn lichaam geschoten en voor dood achtergelaten in een steegje. Zijn manager zegt dat hij nog leefde en naar het ziekenhuis werd gebracht, maar daar alsnog overleed.
Volgens manager Florence zou de dader zich hebben vergist in de persoon die ze voor zich hadden. 'Mistaken identity' dus. Johnny was net bezig met 'Just Like You', een track over zinloos geweld. Volgens hem zouden meerdere labels, waaronder Atlantic, Epic en Universal geinteresseerd zijn in de rapper en hem hebben uitgenodigd voor een gesprek. Dit is inmiddels bevestigd.
"I see a lot of emails. I listened to it, I liked what I heard, I asked for more. I played it at a meeting and everyone liked it. We were working on a meeting, bringing him in. Get him to meet everyone before a decision is made."
Johnny's moord is de laatste in een serie moorden in Chicago. Eerder werd bekend dat Chief Keef's stiefbroer was doodgeschoten.