Jay-Z koopt mixtapes Nipsey Hussle voor $ 10.000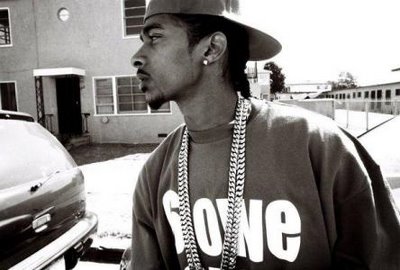 Eerder deze week bracht Nipsey Hussle zijn mixtape Crenahaw uit als free download. De rapper gaf zijn fans ook de mogelijkheid om een fysiek exemplaar te kopen, voor maarliefst 100 dollar. Groot was zijn verbazing toen bleek dat Jay-Z een 'aantal kopieën' aanschafte.
Jay en zijn team kochten bijna de helft van het fysieke repertoire van de rapper. "They sent us $10,000, we sent out 100 CDs," zegt de rapper tegen MTV. "I ain't get the chance to holler at Jay, but through his people he made it clear that he respected everything, so I was just humbled by it. It felt like it was a good risk. It ended up working out." Naast Jay-Z verkocht de rapper 1000 CDs in 24 uur tijd. Daarmee verdiende hij 100.000 dollar.