Fifth Harmony dropt derde album, zonder Camila Cabello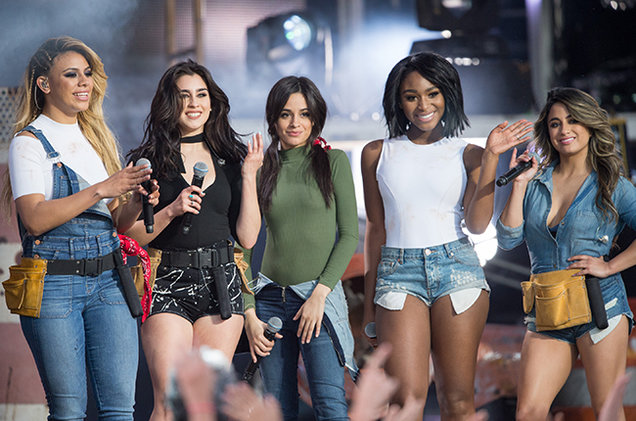 Fifth Harmony heeft hun langverwachte derde studioalbum uitgebracht. De 10 tracks tellende plaat brengt tracks als 'Down', 'Deliver', 'He Like That' en 'Make You Mad'.
Het is een belangrijke mijlpaal voor de groep, die onlangs afscheid nam van Camila Cabello. "We've definitely reached a point where we're so involved that we're proud of what we're doing and we're really connected in a way that I don't feel we have been before," vertelt Lauren. "This music, we're much more connected to because we were able to be part of it. We wrote more than half the album. All of the songs that we didn't particularly write ourselves, we curated, we chose for this project."
Ally Brooker, Dinah Jane, Lauren Jauregui en Normani Kordei willen met het album laten zien als kwartet in de groep ook een goed team te zijn.
De meidengroep staat zondag tijdens de MTV Video Music Awards op het podium. En ze voelen de druk: "There hasn't been a girl group that's performed at the VMAs in a long time. So we kind of have to show up and represent."
Stream het album hier: