Fabolous gearresteerd voor mishandeling en bedreiging vriendin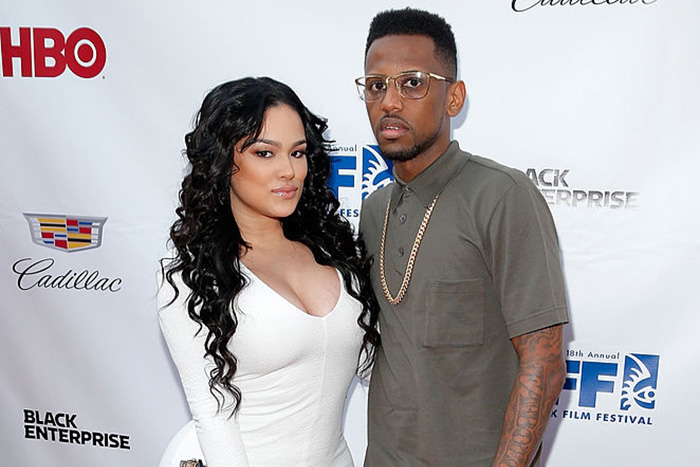 Niet alleen Chris Brown heeft het nieuws gehaald met 'geweld' naar vrouwen, ook Fabolous weet de media te halen met een arrestatie. Hij zou zijn vriendin hebben geslagen en haar vader, haar broer en haarzelf hebben bedreigd. Daarnaast zou ze twee tanden missen. Dat blijkt uit documenten van een aanklacht.
Dit incident zou zijn voorgevallen op 7 maart toen Fabolous in Los Angeles was. Emily Bustamante zegt dat hij kwaad werd toen hij erachter kwam via Instagram dat ze ook in L.A. was. Tijdens haar terugreis zou Fab haar hebben bedreigd in sms-berichten. Daarna zou hij haar meerdere keren in het gezicht hebben geslagen. "The victim called her father to remove two handguns from the residence due to her fear that they may be used against her," staat verderop te lezen.
Volgens het document zou hij tijdens de ruzie ook naar de wapens hebben gezocht. "When he could not locate the guns, the defendant left the house, but not before informing the victim, her father and her brother that he had a bullet for them."
Fabolous zou zichzelf afgelopen woensdag hebben aangegeven. Hij werd gearresteerd voor mishandeling en bedreiging.