Cardi B doneert 100.000 dollar aan haar middelbare school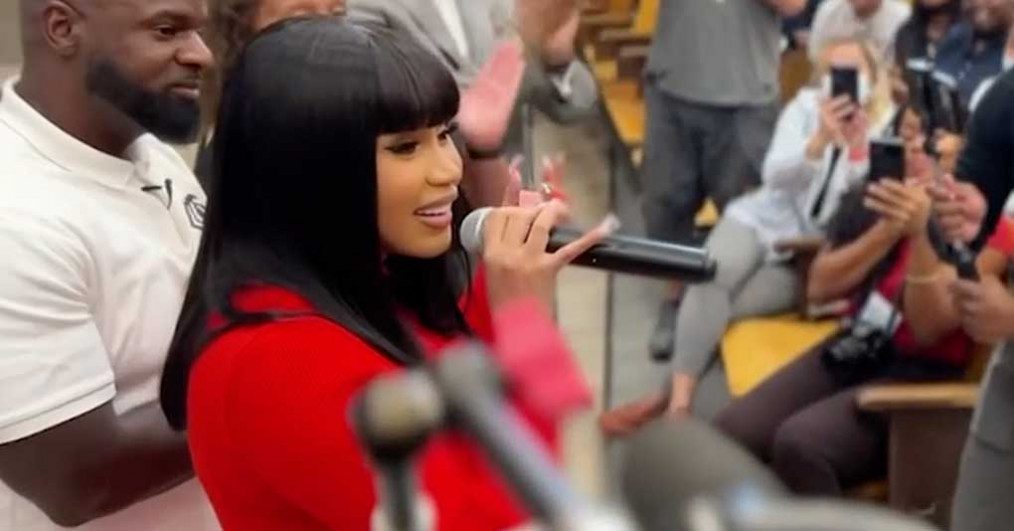 Cardi B geeft terug aan de community. De rapster keerde vandaag terug naar haar vroegere middelbare school, The Alexander Macomb School in The Bronx. Ze verraste daar de leerkrachten en leerlingen met een onaangekondigd bezoekje.
Na een warm welkom pakte ze de microfoon en deed ze een goed woordje. Ze vertelde onder meer over haar tijd op de school en gaf ook wat advies. "The decisions that you make now is very pivotal. Before you make that one bad decision…make sure you remember, where do you want to be in a couple of years from now? Make sure you think longterm."
Daarna kondigde Cardi aan dat ze een riante donatie doet aan de school van 100.000 dollar. Ze gaf daarbij aan dat het geld wordt besteed aan school activiteiten, extra lessen en zelfs een muziekklas.