Akon en 6ix9ine komen met 'Locked Up 2'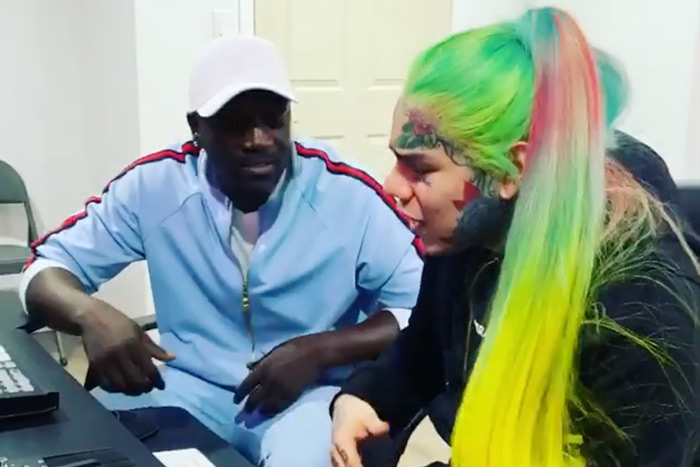 6ix9ine slaat de handen ineen met Akon voor zijn nieuwe single.
Dit weekend verraste Tekashi zijn followers met een preview van 'Locked Up 2', het vervolg op Akons hit uit 2004. "Got me wishin' that I could take it all back / Fighting with these demons / Barely even eating, barely even sleeping," rapt 6ix9ine op de track. "Fighting with my lawyers for a better offer / Just wanna see my daughter."
Akon heeft behoorlijk wat kritiek gekregen op zijn keuze voor Tekashi. Tory Lanez was niet blij om te zien dat 6ix9ine wel met hem kon samenwerken en hijzelf niet. "So what y'all telling me is …. Akon gave the #LockedUpRemix / SAMPLE to someone else !?!?? And not me?!???? …… I'm going back to bed man," tweette hij.
Het is nog niet duidelijk wanneer de track uitkomt. Afgelopen vrijdag zou er ook al een nieuwe track komen, maar die werd uitgesteld vanwege alle gebeurtenissen in USA.