6ix9ine overgebracht naar zwaarbewaakte safehouse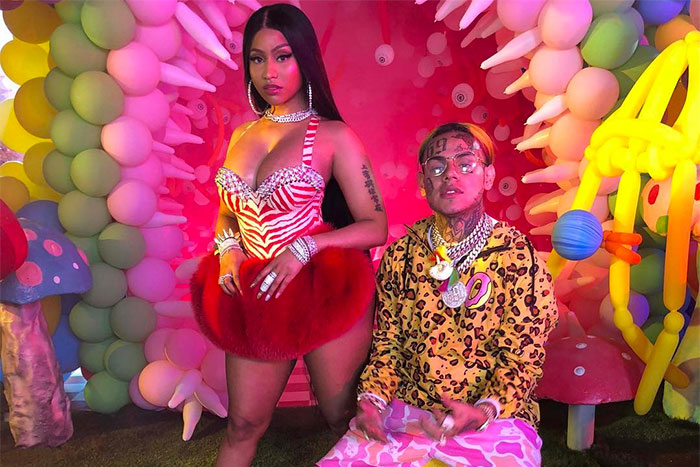 Tekashi 6ix9ine zit tijdens Thanksgiving in een zwaarbewaakte safehouse. Voor zijn eigen veiligheid, zeggen de autoriteiten. Het safehouse wordt regelmatig gebruikt voor slachtoffers en getuigen die met de FBI samenwerken.
De rapper zou zelf meerdere malen hebben verzocht om te worden weggehaald bij andere bendeleden. Zij zaten ook in het Brooklyn's Metropolitan Detention Center. Zijn advocaat kon niet vertellen of hij naar deze plek is gegaan omdat hij informatie zou verschaffen aan de FBI.
Tekashi krijgt steun van onder andere Nicki Minaj en 50 Cent. Nicki kondigde de delay van 69's album 'Dummy Boy'. Ook zegt ze: "Danny, I love you and am praying for you, your Mother, daughter & her Mom during this time." Nicki is te horen op twee tracks op het album. Natuurlijk is dit 'FEFE', maar ze is ook te horen op 'MAMA' met Kanye West.