Usher dropt video 'Boyfriend' met Keke Palmer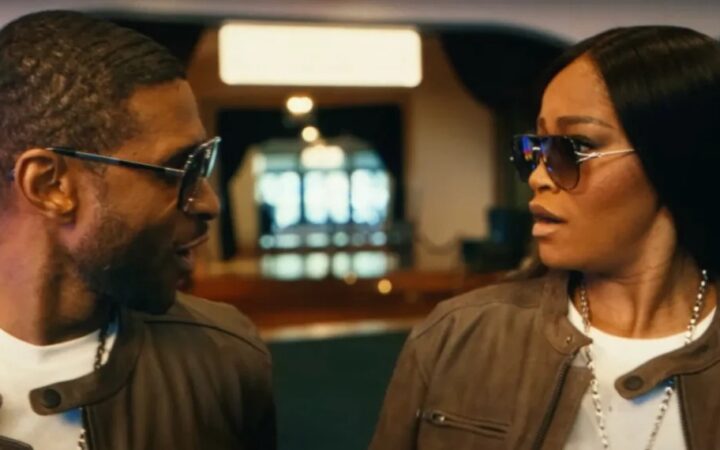 Met de release van de video van Usher's 'Boyfriend', zien we eindelijk waar de kleine beef tussen Keke Palmer en haar ex Darius Jackson over ging. Jackson had nogal kritiek op de outfit van zijn ex tijdens een show van Usher.
Een dag na de aankondiging van de release, zien we de clip ook daadwerkelijk online verschijnen.
De video opent met Keke als ze zich klaarmaakt om te vertrekken. Vervolgens zien we een hoop close-ups en shots van haar vrienden, voordat we haar Vegas in zien gaan. Dit is ook waar het 'viral incident' met Darius Jackson ongeveer begon.
Usher danst met Keke. Daar vindt Darius Jackson wat van en die reageerde op haar verschijning. "It's the outfit tho… you a mom," schreef Jackson.
Aan het einde van de video wordt Keke wakker in bed en neemt haar telefoon op. "What time is it? D**n it! I missed the show." Dit is waarschijnlijk een reactie op die viral reactie van haar ex.
My goal in life as an artist is to make things that people feel…things that make the next generation feel inspired to chase their dreams. Thank you for inspiring me and being inspiring. 🙏🏾 @KekePalmer #UsherxKeke #usherboyfriend https://t.co/BtxinLaR30

— Usher Raymond IV (@Usher) August 16, 2023