Teyana Taylor ontkent: Iman heeft pornoster niet zwanger gemaakt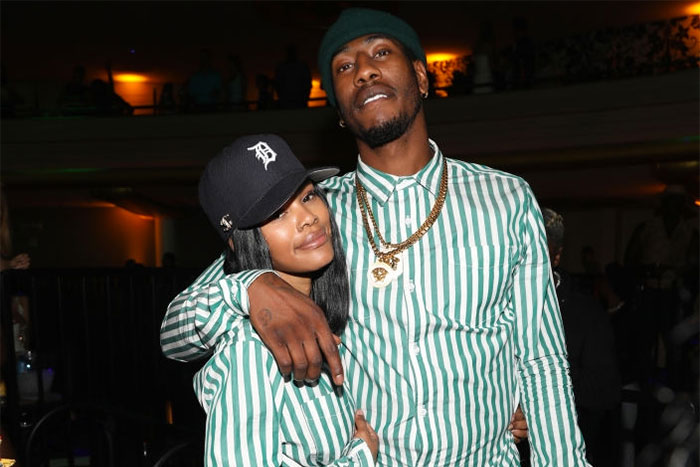 Teyana Taylor ontkent dat pornoster Alby Ryder zwanger is van haar man Iman Shumpert.
Die geruchten kwamen op gang toen de NBA-speler eerder reageerde op Ryder's Instagram. Teyana heeft daarna haar Instagram geblokkeerd.
Volgens geruchten zou Teyana Taylor een triootje hebben gehad met Iman én Alby Ryder. Alby is nu zwanger en Twitter gaat los op het gerucht dat het kind van Iman zou zijn.
Ook Alby ontkent dat het Iman's baby is. "I refuse to entertain fake rumors life is too big and time is too short to get caught up in empty drama…BUT to protect my energy i have to respond. Whoever is spreading these rumors just know ITS FAKE NEWS AND IT AINT HIS BABY."
Een tijd geleden vertelden Iman en Teyana Taylor dat trio's een onderdeel zijn van hun positieve relatie.
Teyana Taylor-Shumpert and husband Iman Shumpert had a threesome.

Iman got the other girl pregnant.
Teyana has since deleted her IG account.

The end. pic.twitter.com/0lDyWknSHh

— Mx_Moosa (@Moosa_Kaula) January 21, 2019
Remember Teyana Taylor and Iman's Breakfast Club interview where they talked about threesomes being a norm in their marriage and the rules thereof.

PART 1. pic.twitter.com/OQmOteZvPh

— Mx_Moosa (@Moosa_Kaula) January 21, 2019