Rihanna gooide Chris Rock in de 'uncle zone'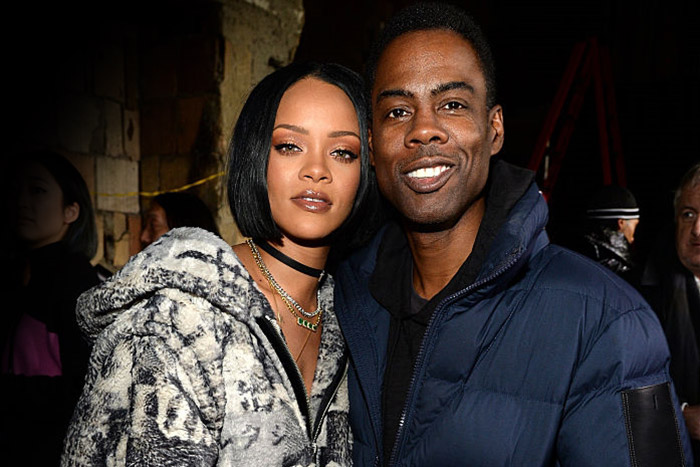 Nadat Chris Rock en zijn vrouw uit elkaar gingen in 2016 probeerde hij het met Rihanna. De zangeres bleek echter andere ideeën te hebben. In 'The Tonight Show' zegt Chris dat Riri hem meer als 'oom' zou hebben gezien.
"I thought, 'Hey, I'm single now. Let me give it a go!' And Rihanna…I mean…You ever not realize how old you are? I couldn't tell how old I was. Rihanna is so fine, if she didn't sing, her life would be exactly the same. She'd have clothing lines, people would be asking for autographs."
"She was like 'Have you seen Ray J?' I was like 'Who's Ray J? Fuck Ray J!'." Ze zou zelfs een paar keer naar zijn shows zijn geweest, maar de vonk sloeg niet over. "I was in the uncle zone," zegt hij.