Music News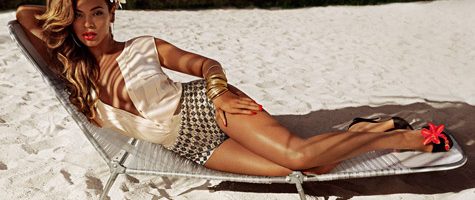 Fan slaat Beyonce op haar kont op podium
Begin deze week stond Beyonce in Kopenhagen op het podium voor haar 'Mrs. Carter World Tour 2013'. Ze heeft een fan door de bewaking uit het publiek laten halen, omdat die op haar kont sloeg toen ze langsliep.
De zangeres zette de fan meteen op zijn punt. "I'm gonna have you escorted out of here, alright?" En dat gebeurde ook. Check het filmpje hieronder.
Morgenavond staat Beyonce overigens nog in Belgie op het podium. Eerder deze maand heeft ze een concert daar moeten afzeggen om gezondheidsredenen. Dat concert haalt ze morgen dus in.
Facebook Comments